Private detective: managing the consequences of employee sick leave
When an employee is on sick leave, it can have serious consequences for the company, including loss of productivity and financial costs. Therefore, it is important for employers to effectively manage the consequences of their employees' sick leave. In this article, we will examine the role that a private investigator can play in managing employee sick leave.
1- Employee Sick Leave
Sick leave is a period during which an employee is allowed to be absent from work due to illness or injury. There are two types: short-term sick leave and long-term sick leave. During this period, the employee is entitled to a daily allowance from social security, provided they meet certain conditions.
Employers have rights during these periods, including the right to verify that the employee is indeed present at home during the specified hours of restriction on leaving.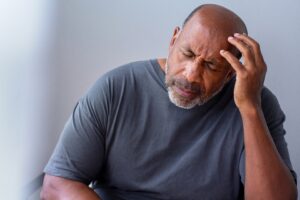 2- Challenges in Managing Sick Leave
Managing sick leave can pose challenges for employers.
Indeed, these absences can result in a loss of productivity, an increase in costs related to daily allowances, and additional workload for other staff members. Moreover, they can have legal implications for the employer, particularly regarding privacy and discrimination.
3- The Role of a Private Investigator in Managing Sick Leave
Private investigators can assist employers in managing the consequences of employee sick leave. They can investigate fraudulent sick leave and provide evidence for legal proceedings on a case-by-case basis.
3.1 Investigating Fraudulent Sick Leave
Private investigators can investigate cases of abusive sick leave by collecting evidence to determine if the employee is genuinely ill or if they are feigning illness. This may include surveillance, under strict conditions of privacy compliance, with the aim of confirming or disproving the validity of their absence.
3.2 Providing Evidence for Legal Proceedings
If an employer is considering legal action against an employee regarding their sick leave, a private investigator can provide strong evidence to support their case. This may include testimony and the creation of detailed reports on the employee's activities during their sick leave.
3.3 Assisting in Managing Sick Leave Cases
Private investigators can also assist employers in managing sick leave cases by providing information about the employee's actual health status. This can help the employer implement solutions to ensure the continued success of their business.
4. Hiring a Private Investigator
When hiring a private investigator to manage the consequences of employee sick leave, it is important to consider certain criteria. You must ensure that the private investigator is qualified and experienced in this specialty. You must also understand the financial implications of their hiring.
It is equally important to consider legal considerations: you must ensure that you respect the privacy of your employees, particularly regarding discrimination related to their health status.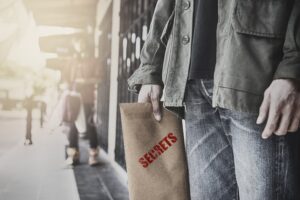 5- Conclusion
In conclusion, managing employee sick leave can pose significant challenges for employers. Hiring a private investigator can help effectively manage the consequences by providing evidence for legal proceedings. However, it is important to consider all legal and financial considerations before hiring a private investigator.
Find the other answers concerning pre-employment survey